schilderijen/painting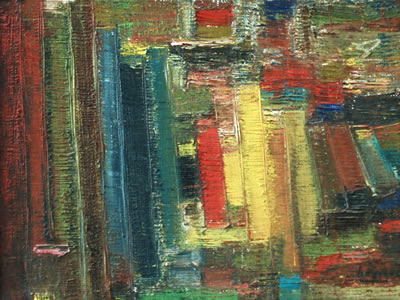 Eduard Heijmans started painting landscapes, portrets and still lifes in 1956. From 1958 on he abandoned the visible reality and started painting abstracts, often with geometric designs. From 1966-1969, he worked with oils on various types of surfaces. The latter works are characterized by "figurative symbolism".
materie op doek/mixed media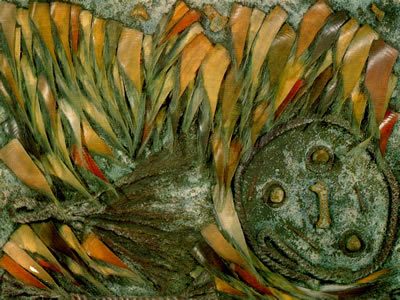 From 1959 thru 1965 he became an important proponent of material painting, working with a diverse array of materials, such as gravel, sand, cork, ash, jute, rope and even bones. Eduard Heijmans achieved national and international success with his unique assemblages.